Amazon Slashed Prices 25% on these 'Paw-some' Pet Beds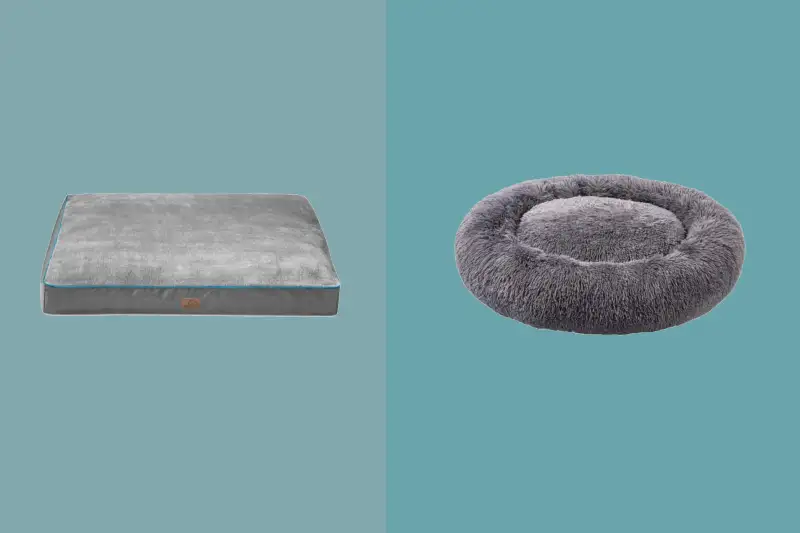 Our pets are valued members of the family that feel more like best friends, so making sure their needs are always met is a top priority. If you have a pet that loves lounging around but doesn't have a proper place to do it, this sale is for you! In this post, we'll show off some of these incredible pet beds that are now available at an even more incredible price. Whether you're looking for an electric heating pad, a cozy donut bed, or an ultra-soft mat, we've got it covered. We've also included options for cats and small dogs, so you can get the perfect bed for your furry friend. Plus, all these beds feature durable construction, so you can rest assured that you're getting a bed that will last for many years.
Some of the choices featured below are orthopedic beds — if your pet seems to have achy joints, it might be a good idea to look into your pet insurance coverage for treatments.
Orthopedic Foam Sofa Medium Dog Bed: $35.99 (was $44.99)
Rectangle Orthopedic Calming Cuddler Dog Bed: $27.99 (was $29.99)
Calming Faux Fur Donut Cuddler Dog Bed: $28.79 (was $35.99)
Waterproof Mat Pillow Large Dog Bed: $31.49 (was $39.99)
Anti-Slip Egg Foam Orthopedic Dog Bed: $44.99 (was $49.99)
Self-Heating Extra Warm Thermal Pet Bed:$25.19 (was $28.99)