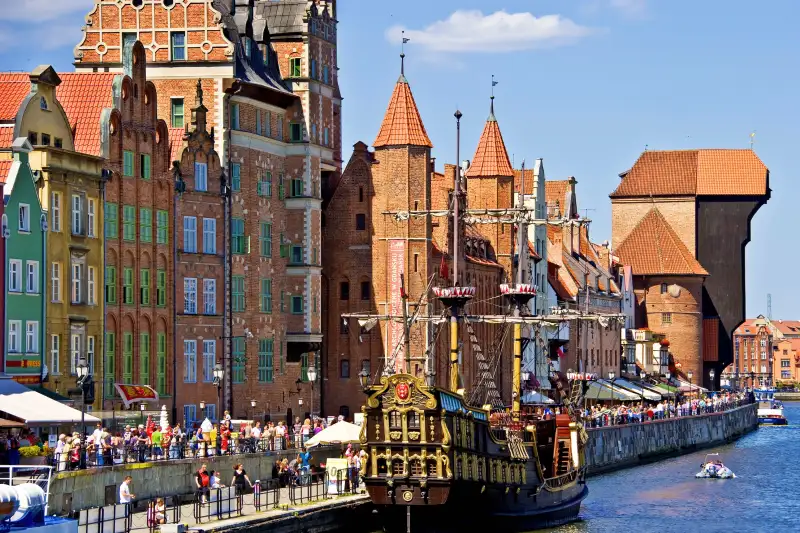 Set right on the Baltic Coast, Gdánsk's history as a major seaport and affluent merchant town is ever-present.
After World War II, most of the city was reduced to rubble and Gdánsk's residents painstakingly rebuilt what they could. And to great effect: Old Town, the oldest part of the city, still looks straight out of a fairy tale. Lined with colorful, medieval buildings and elaborate façades, strolling through these streets today is nothing short of mesmerizing. (Even more so during the famous Christmas Markets.) Visitors can stay downtown for a reasonable price and explore the city with ease, thanks to its walkable layout and expansive public bus and tram network.
Gdánsk's rich history is mapped out by several museums. The National Maritime Museum highlights the city's naval past and the European Solidarity Center traces the origins of Gdánsk's resistance to the Soviet regime.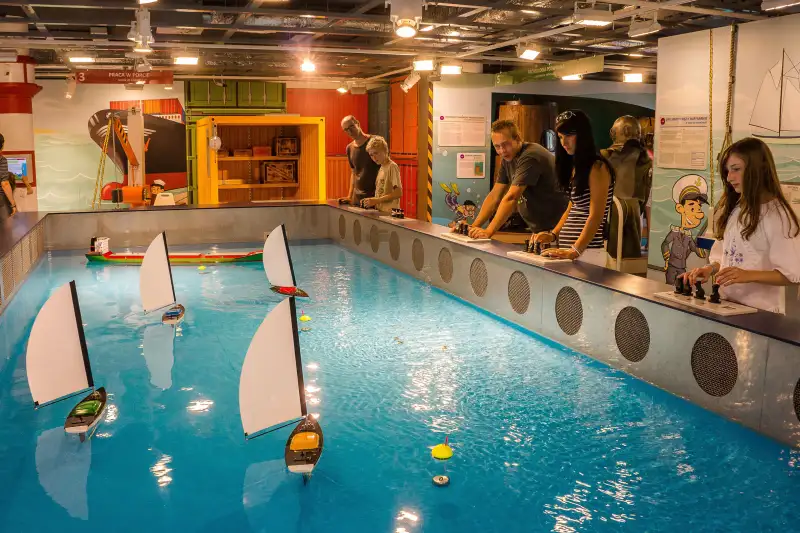 Leisure opportunities aren't hard to find, either. Shop the city's famous amber galleries and vendors (the Amber Museum is a must-see), try traditional Slavic cuisine and grab a beer by the Motlawa river. The Crane, a 15th-century wooden port crane and an iconic symbol of the city, is hard to miss as it towers over the riverfront. From here, you can sail, kayak and even ride a modern-day pirate ship. Summers warrant a trip to any one of Gdánsk's eight beaches, apt for all ages and easily accessible by public transport.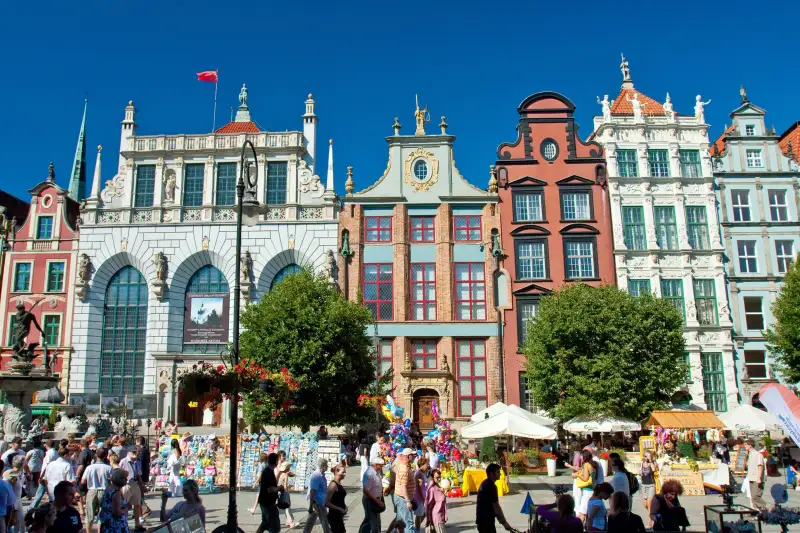 SEE: The Crane; Gdánsk Green Gate; Fountain of Neptune; Uphagen's House
VISIT: European Solidarity Center; St. Mary's Church; Westerplatte, Malbork Castle; Oliwa Park; Museum of the Second World War, National Maritime Museum
SHOP: Mariacka Street; Galeria Sztuki Kaszubskiej
EAT: Tawerna Mestwin (re-opens in April); Pierogarnia Mandu; Gdánski Bowke; Stara Pączkarnia
DRINK: Brovarnia; Drukarnia Café; Pikawa