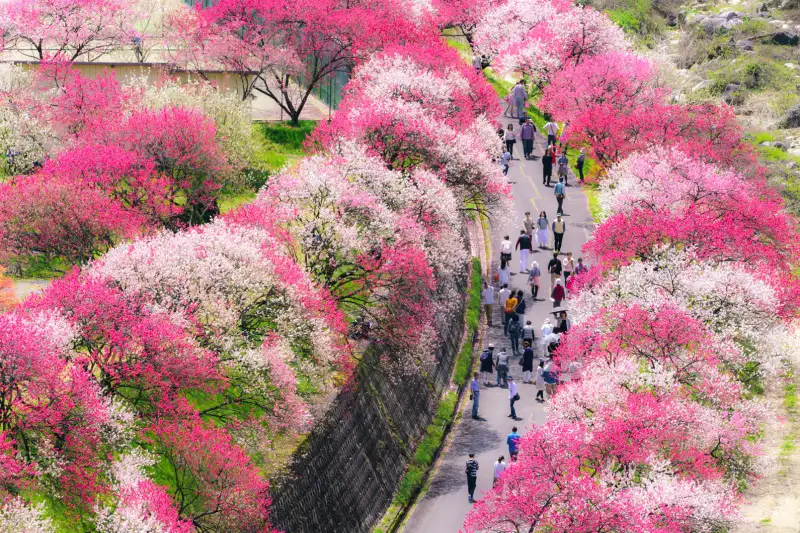 Nagano, Japan's fourth-largest prefecture (or province), is best known for the imposing, snow-capped mountains that surround it. But in the springtime, when the snow melts, the area's lush, green landscape offers travelers a spectacular front-row seat to see Japan's famous cherry blossoms in bloom.
"This spring will be the first blossom season open to international travelers in four years," says James Mundy of Inside Travel Group. "Although it is likely to be very busy, it will be worth it."
Nagano is a cultural hub, too. Its capital city, Nagano city, is home to Zenkō-ji, a Buddhist temple and pilgrimage destination dating back to the 7th century, and the Nagano Prefectural Art Museum is right around the corner. Another unmissable stop, the Mizuno Art Museum, is a 10-minute drive (or cab ride) away. Entry costs 1,000 yen; or about $7.50.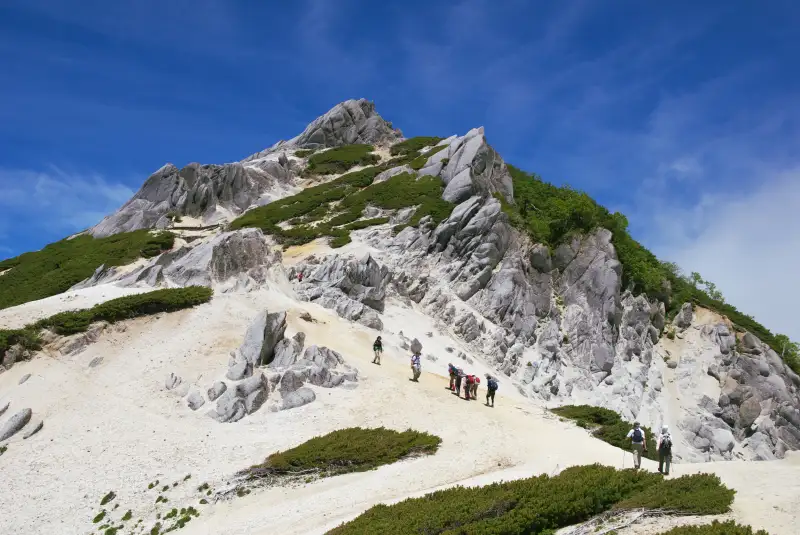 Pick a different day to explore the hiking trails of Chubu-Sangaku National Park — and to decompress in one of the hot springs, or onsens, nearby. The Matsushiro Castle Ruins and its neighboring, impeccably-preserved samurai houses also deserve a full day.
If you're visiting in Spring, Takato Castle Park is another requisite stop. The park has more than 1,500 cherry blossoms, and hosts a packed festival every April to celebrate them. Entrance to the festival costs about $3.80 for adults — the rest of the year, admission to the park is free.
Traveling throughout the region is easy — Mundy suggests buying a Japan Rail Pass for about $300, which gets you seven days' worth of train travel. When it comes to food, Nagano's soba, oyaki and miso ramen joints won't disappoint — and you'll rarely spend more than $10 a meal.
"Most people visit and are pleasantly surprised by the value they receive," Mundy says.
VISIT: Shoya Onsen, Zenkō-ji, Hokusai Museum, Mizuno Art Museum, Nagano Prefectural Art Museum
SEE: Jigokudani Monkey Park, Matsumoto Castle, Takato Castle Park, Matsushiro Castle Ruins
SHOP: Naka-mise, Kyu-Karuizawa Street, Nawate Street
EAT: Meiji-tei, Kanemaru Bakery, Ramen Misoya
DRINK: Nozawa Onsen Distillery, Suwa Gokura Sake Breweries, St. Cousair Winery