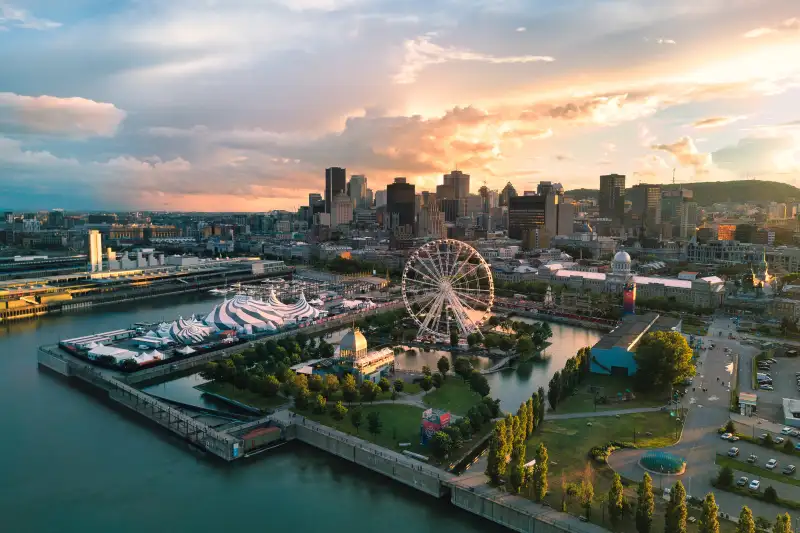 Montreal offers visitors as rich a cultural and culinary experience as any major European destination, without the expense of crossing the pond.
Average roundtrip flights from the U.S. cost less than $450: half the typical airfare of the international destinations on our Best Places to Travel list this year, and cheaper than some of our domestic picks as well.
Montreal is known as the "cultural capital" of Canada for good reason. Located in French-speaking Quebec, the vibrant city is home to the Montreal Museum of Fine Arts and the Quartier des Spectacles, two world-renowned institutions.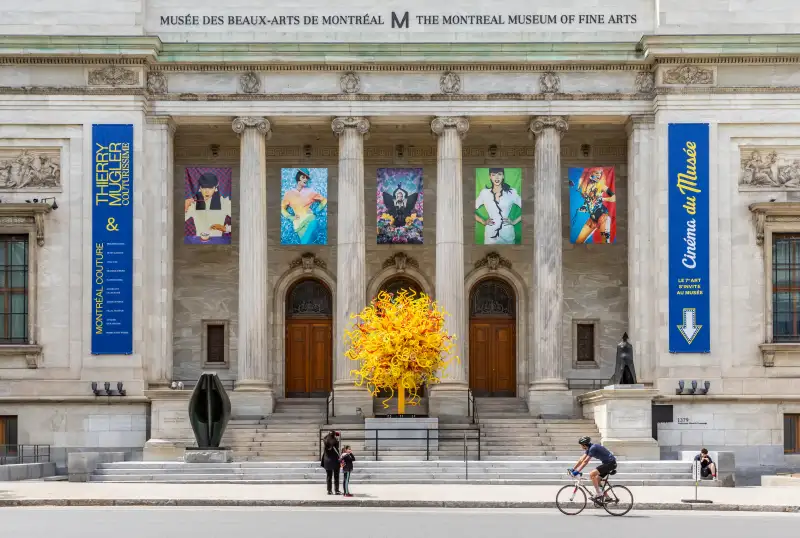 In Montreal, though, art is everywhere. The walls of its buildings and alleyways are filled with gorgeous murals that are best explored by foot or bike path. Thanks to a robust public transit system and nearly 800 kiosks for renting bicyclettes, doing so is a breeze.
Old Montreal is particularly stunning; its Gothic-style architecture and cobblestone streets only add to the city's cachet. This part of the city can get pretty touristy, but a stroll through is well worth your time, so long as you stop to marvel at the Notre-Dame Basilica and take a ride on La Grande Roue, Canada's tallest Ferris wheel. From the latter, you'll get an incredible bird's-eye view of the St. Lawrence River.
From the skies, head underground to nearby RÉSO to get your shopping fix. Also known as the Underground City, this sprawling web of walkways and atriums connects metro stations, malls, restaurants and movie theaters, and is a unique way to traverse the city away from the elements.
As for cuisine, the 380-year-old cultural juggernaut serves up an eclectic mix of French, Italian, and Canadian flavors. Must-try Quebecois dishes include poutine (fries smothered in gravy and cheese curds), tourtière (a hearty pie made with minced beef, veal or pork), and tarte au sucre (sugar pie imbued with maple syrup).
VISIT: Places des Arts; Mount Royal Park; Biodome; Redpath Museum; Jardin Botanique; Montreal Museum of Fine Arts, Quebec Cinema
SEE: Notre-Dame Basilica; Saint Patrick's Basilica; Montreal murals via bike tour; La Grande Roue; Quartier des Spectacles
SHOP: Palmo Goods, Brooklyn Cantine; Eva B; Jean-Talon Market; Saint Laurent Boulevard; RÉSO
EAT: Café Bodega; Joe Beef; La Banquise; Lola Rosa; Tran Cantine; Stash Cafe; St-Viateur Bagel; Cafecito
DRINK: Birra; Cafe Nocturne; Cloakroom Bar; Dispatch Coffee; Larry's;