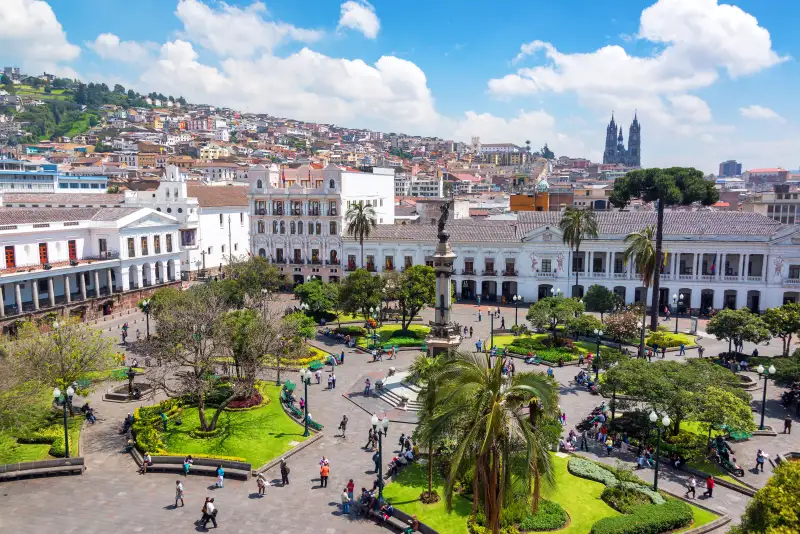 Ecuador's capital often plays second fiddle (or second bandolin, in this case) to its more eminent Galapagos Islands, but Quito is a star in its own right.
In this Andean city of two million, visitors can get their fix of 17th-century European art and architecture and explore the cultural nerve center of Quito's historic "Old Town" — a UNESCO gem dubbed the "one of the most extensive and best-preserved historic centers" in Latin America.
Ecuador is one of the only countries outside the U.S. that uses the U.S. dollar as its national currency, and that dollar goes a lot further in Quito than it does here in the states. That means accommodations and meals in the city are super affordable. (Travelers should note, however, that commercial institutions and banks don't accept bills larger than $50.)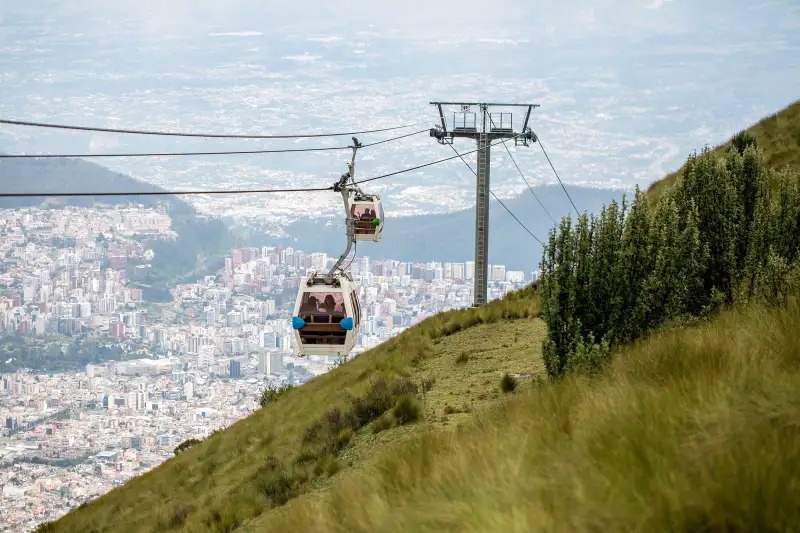 Elevated above 9,000 feet, Quito is the second-highest capital city in the world, so it's likely to take your breath away both literally and figuratively. But try not to let altitude fatigue stop you from riding the TelefériQo's gondola cars high up the eastern slope of Pichincha Volcano, where you'll catch unbeatable views of Quito's rolling hillsides.
Give yourself plenty of time to explore Old Town — which was built on Incan Ruins — and its exquisite Baroque buildings. The Iglesia de la Compañía de Jesús, a church that was completed in 1765, is a window into Quito's colonial past. Stop for a rest in La Plaza Grande, the historic district's main square.
When you get hungry, check out Mote Colonial, a favorite for comidas típicas, where you can eat like a local with stunning views of the city.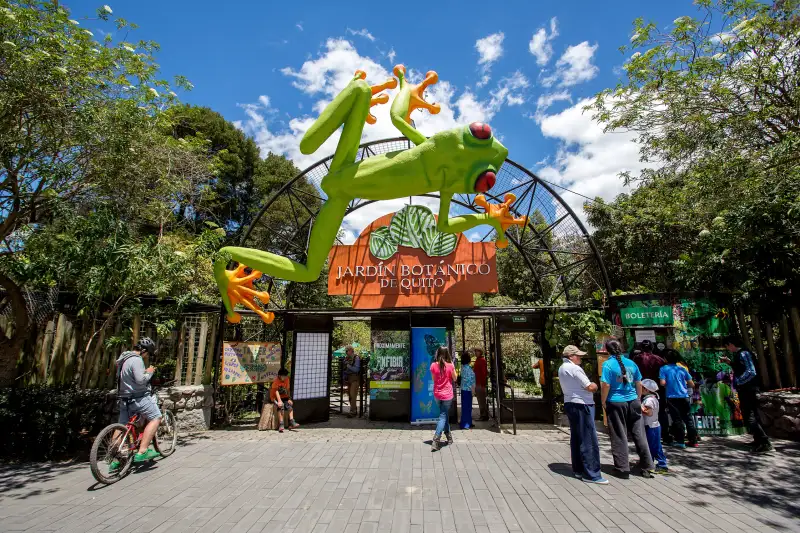 VISIT: Iglesia de la Compañía de Jesús, Fundación Guayasamín Museum, La Capilla del Hombre, National Museum of Ecuador, Basílica del Voto Nacional
SEE: La Plaza Grande (Independence Square), Parque La Carolina, Quito Botanical Gardens, Parque Metropolitano Guangüiltagua
SHOP: La Mariscal Artissan Market, Scala Shopping Mall, Centro Comercial Inaquito, Galería Ecuador
EAT: Monte Colonial, Calle la Ronda (La Ronda Street), Mercado Central, Somos Ecuador Restaurante