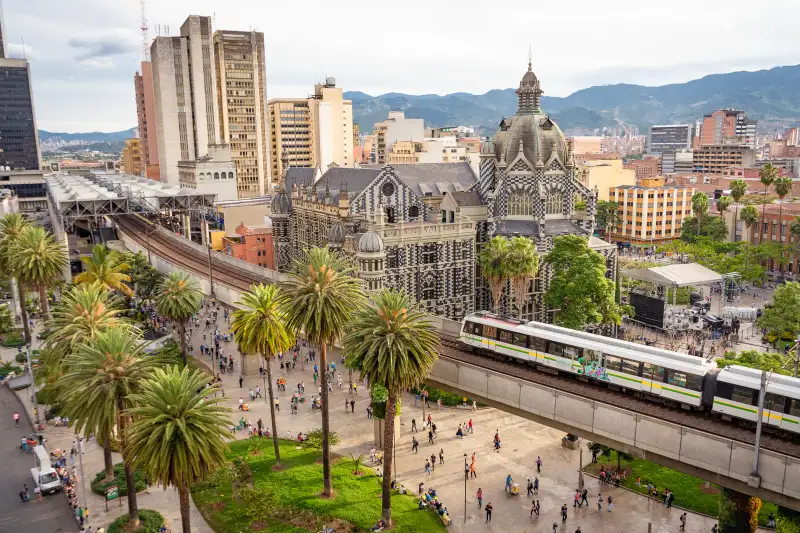 Nestled inside the Aburrá Valley of the Andes Mountains is Medellín, the capital of Antioquia. Nicknamed the City of Eternal Spring, Medellín is one of the most affordable destinations on our list — a roundtrip plane ticket from the U.S. costs just $521, and the typical hotel is less than $100 per night.
Readers laud Medellín's "rich history," its "superior climate" and "incredible landscape." Naturally, open-air art, dining and relaxation spots abound. What's especially unique about Medellín, however, is how it confronts the tragedies of its past while continuing to heal its present. Throughout the city, a push for progress is palpable.
Museo Casa de la Memoria, located in La Candelaria, memorializes victims of political violence while fostering dialogue aimed at promoting peace. (Admission is free). Comuna 13, a neighborhood once famously controlled by drug lords in service of Pablo Escobar, is now filled with colorful murals, and a unique set of outdoor escalators that traverse 28 stories. Take a guided tour to learn about the neighborhood's restoration, and its people's plight out of decades of violence.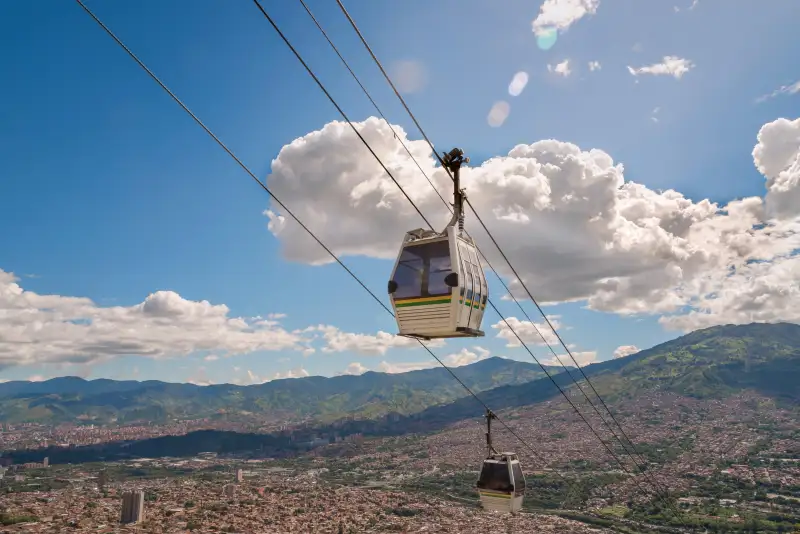 A car isn't necessary in Medellín; you can access nearly everything by public transit. That includes the MetroCable, an elevated gondola that runs alongside skyscrapers and mountain peaks, bridging the steep hills between the ground-level city and the barrios above. (Medellín's lift system is actually one of its most-visited tourist attractions.)
Another distinct landmark is the Museo de Antioquia, an art museum with an array of 19th-century and contemporary Colombian works. The space in front of the museum, scattered with 23 giant sculptures by Fernando Botero, one of the country's most famous artists, makes for an incredible photo shoot.
Parks abound in Medellín too. If you only visit one, make it Parque de los Pies Descalzos (Barefoot Park). Rooted in the principles of reflexology, visitors literally shuck their shoes upon entry to feel the sand, soft gravel and jet-powered soaking tub within.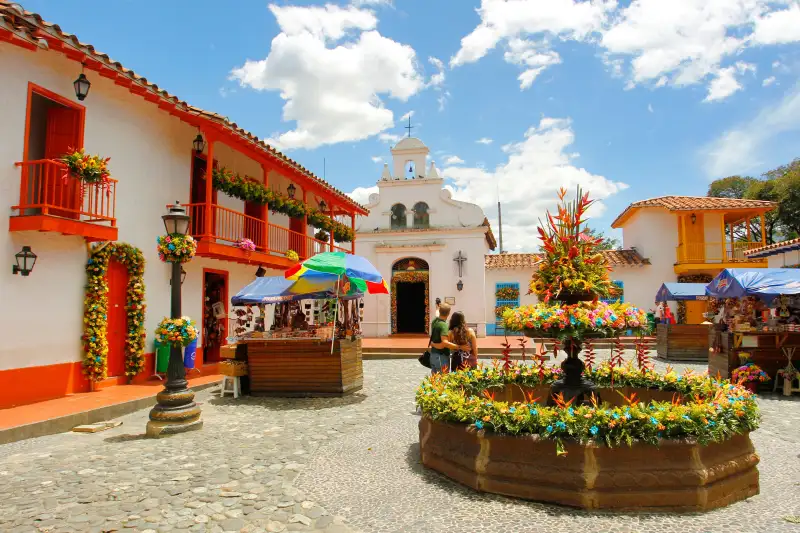 VISIT: Palacio de la Cultura Uribe Uribe, Pueblito Paisa, Pablo Escobar Museum, Parques del Río Medellín
SEE: Monumento de la Raza, Casa Museo Pedro Nel Gómez, Parque de las Luces (especially at night)
SHOP: Centro Comercial Palacio Nacional, Vía Primavera, Makeno
EAT: Minorista Market, Mercado del Rio, In Situ
DRINK: Carmen, La Octava Bar, 3 Cordilleras