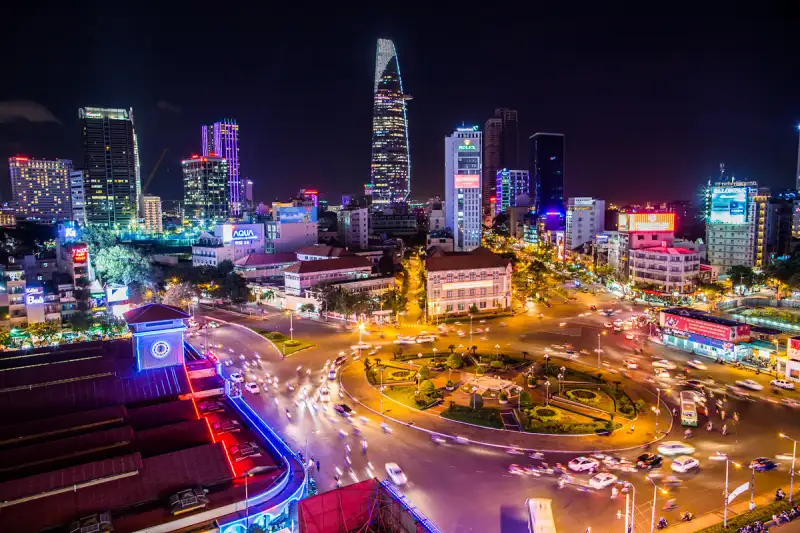 You don't need to travel with a group to enjoy this big, bustling city.
Sign up for a tour with locals who will zip you around Saigon on the back of their motorbikes, pointing out historic sites like the Tân Định church (it's pink!) and the Central Post Office, a 19th-century building with elements of Renaissance, Gothic and French design. Then shop 'til you drop at Ben Thanh Market — come prepared to haggle — and walk Nguyen Hue Street at night.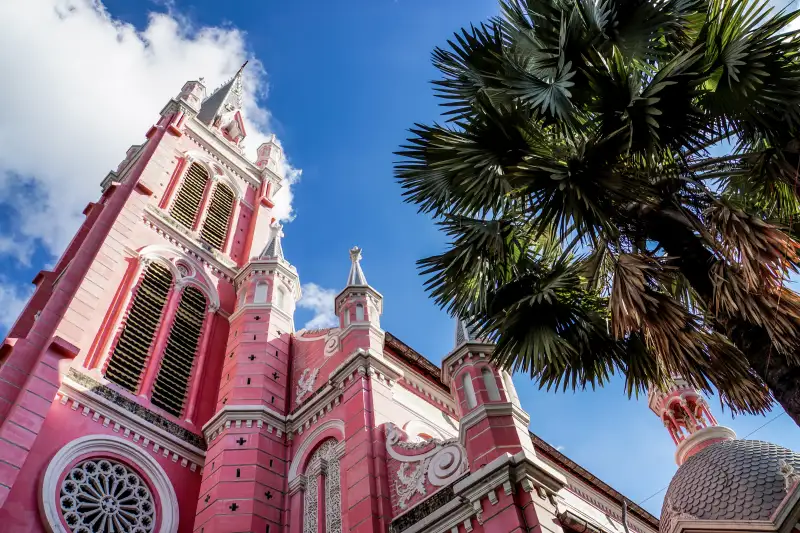 Ho Chi Minh is divided into 24 districts; most tourists stick to 1-5. But don't be afraid to explore. History buffs can join a tour of the Cu Chi tunnels, a network of tunnels dug by Viet Cong troops in the 1940s. Consider booking a car or bus to the Mekong River Delta, which is about a two-hour drive from the city, and taking a boat tour. Make sure to carve out time to visit the Jade Emperor Pagoda, a temple with scores of statues and a pond full of tortoises outside.
At every stop, the food options will make your head spin. There's so much to try, from bánh xèo (savory stuffed crepe) to bún bò huế (spicy beef soup), gỏi đu đủ (papaya salad with beef jerky) and chuối nướng (grilled banana wrapped in sticky rice). For cheap eats, seek out street carts — you can't miss 'em, they're on every corner. For a sit-down meal, stop by restaurants like Cục Gạch Quán and Secret Garden.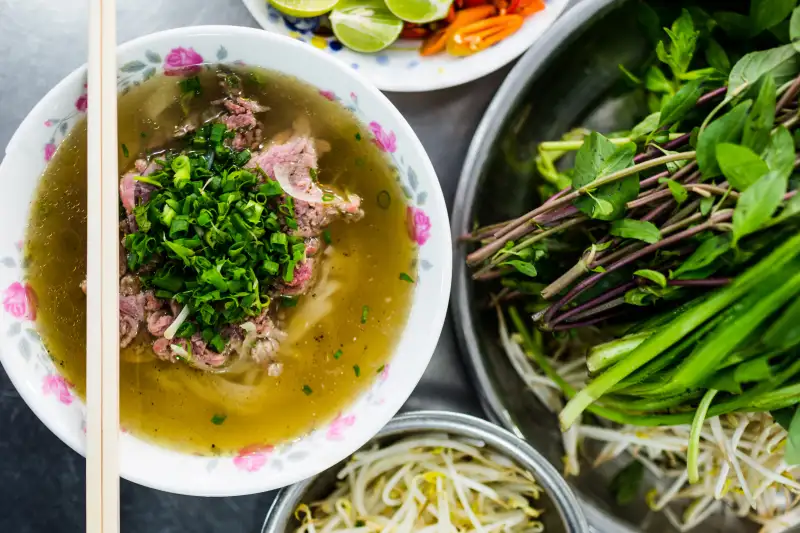 VISIT: Cu Chi tunnels; Mekong River Delta; Jade Emperor Pagoda
SEE: Tân Định church; Central Post Office; Notre-Dame Cathedral Basilica of Saigon
SHOP: Ben Thanh Market; Saigon Garden
EAT: Secret Garden; Cục Gạch Quán; Nam Giao
DRINK: Rogue Saigon; Snuffbox