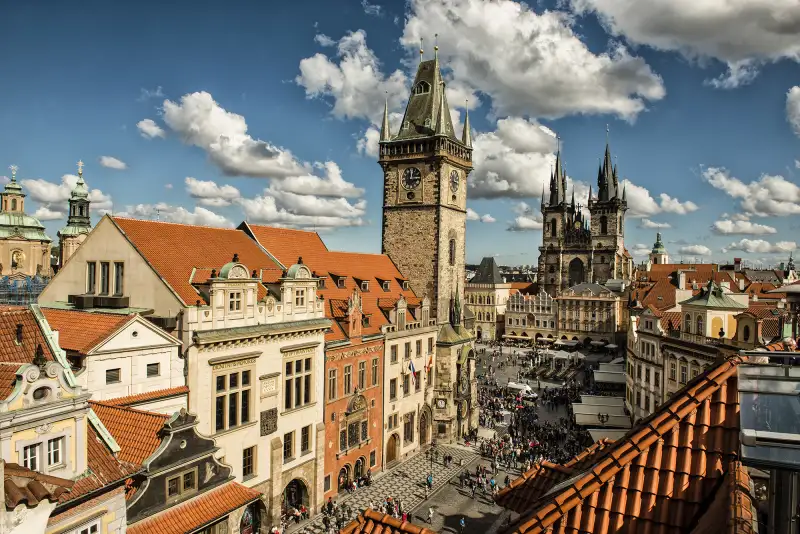 Spires, domes, and cobblestones, oh my! As one of Europe's best-preserved cities — and the only one in central Europe to make it out of the 20th century unscathed by war — Prague is at the top of veteran travelers' wishlists for a reason (well, a lot of reasons).
Set against a backdrop of art and architecture that transport you back to hundreds of years before, visitors could spend a lifetime trying to see every castle (and drink every beer) on their Prague to-do list. Fortunately, Prague is connected by an efficient tram system and is very walkable, so you can dart around quickly and inexpensively.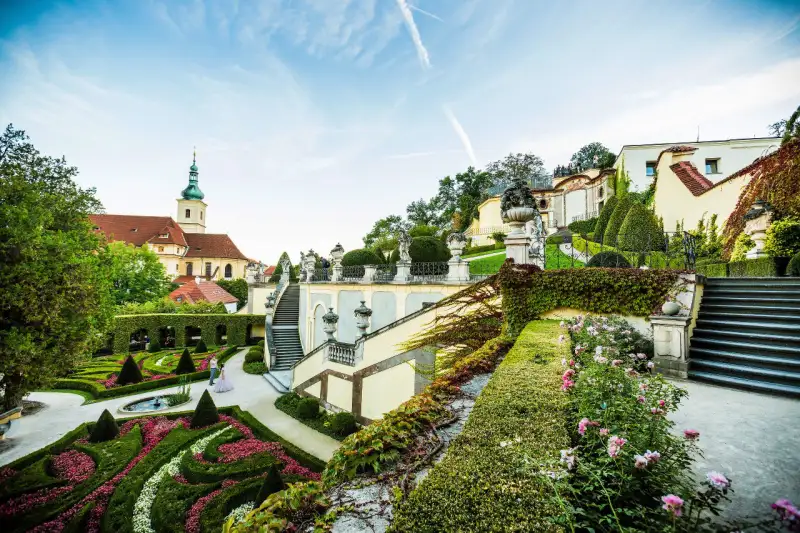 Start by touring Prague's historic Old Town Square, where you'll wander past the Jan Hus Memorial, Týn Church and one of the oldest astronomical clocks in existence. Cross the gorgeous Charles Bridge on your way to Prague Castle, St. Vitus Cathedral, and the Old Royal Palace. Be sure to make time for a stroll down Golden Lane, a quaint, colorful street that was once home to Franz Kafka. And don't leave Prague without checking out the Jewish Quarter, where you can learn about one of Europe's most important and complete Judaic histories. Its 15th-century cemetery is one of the oldest Jewish burial grounds in the world.
There's no shortage of food options in Prague— dumplings and beef goulash are satisfying comfort foods on almost every menu — but you can't go wrong with Krcma. The no-frills medieval tavern offers a dose of history and cheap eats.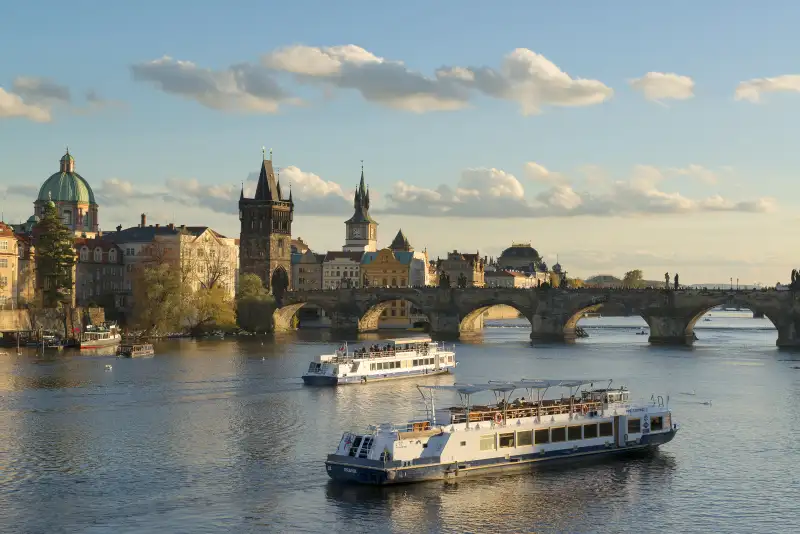 VISIT: Týn Church, St. Vitus Cathedral, Jerusalem Synagogue, Wallenstein Palace Garden, Mucha Museum, Cold War Museum, National Gallery of Prague
SEE: Old Town Square, Charles Bridge, Letna Park, Prague Orloj (Prague's astronomical clock), Dancing House Hotel
SHOP: Havelská Market, Golden Lane
EAT: Krcma, Cafe Jericho, Sisters Bistro
DRINK: U Zlateho Tygra (The Golden Tiger), Klub 007 Strahov,