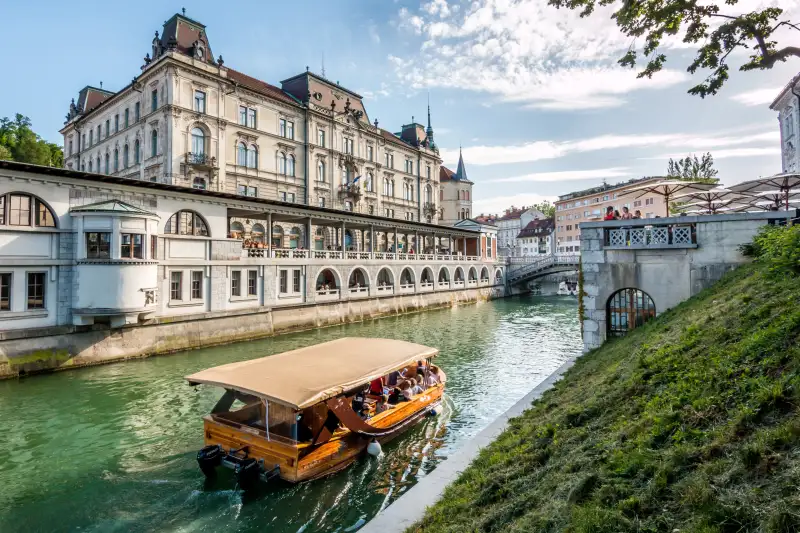 Ljubljana may be one of Europe's smallest capital cities, but it has a warm, welcoming energy that's larger than life — and perfect for a solo trip.
The city banned car traffic from its center over a decade ago to make more room for outdoor restaurants, open-air markets, bike lanes, and shopping areas. Today, cycling and walking are the best ways to get around the compact city: follow the Ljubljanica River's Waterfront path to explore the city's picturesque green and urban spaces, enjoy masterpieces by the famed architect Jože Plečnik, take in the views from Hradecky Bridge. Make sure to stop off at least one of the city's sleek cafes along the way.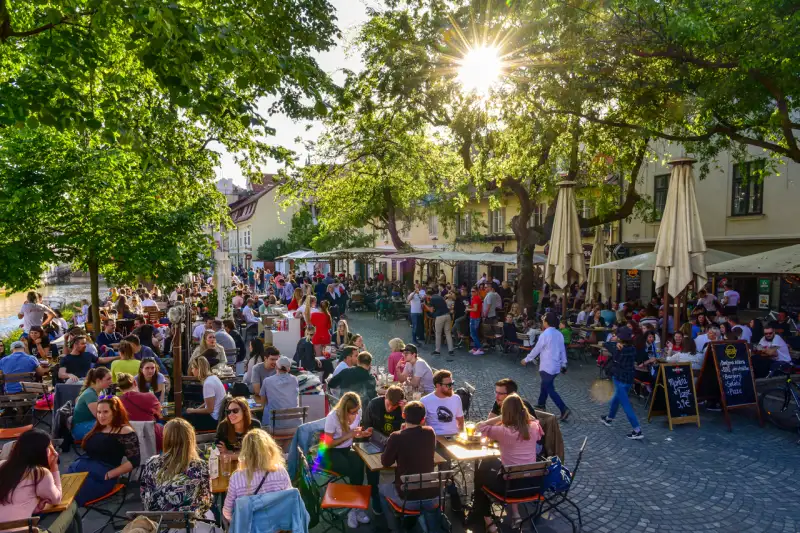 Ljubljana has old-world charm and counter-culture in equal measure. Metelkova mesto, a former army barracks near Old Town, is now a bustling hub of indie music venues, LGBTQ+ bars and contemporary art galleries.
"Ljubljana is a city built on a human scale, and one that puts its people first," says Aleksandra Papež, public relations manager at Ljubljana Tourism.
Another thing to note: "Ljubljana loves food," Papež says. To find delicious Slovenian dishes, like kranjska klobasa (Carniolan sausage) or prekmurska gibanica (layered cake), head to the bustling Central Market or book a table at one of the many urban bistros.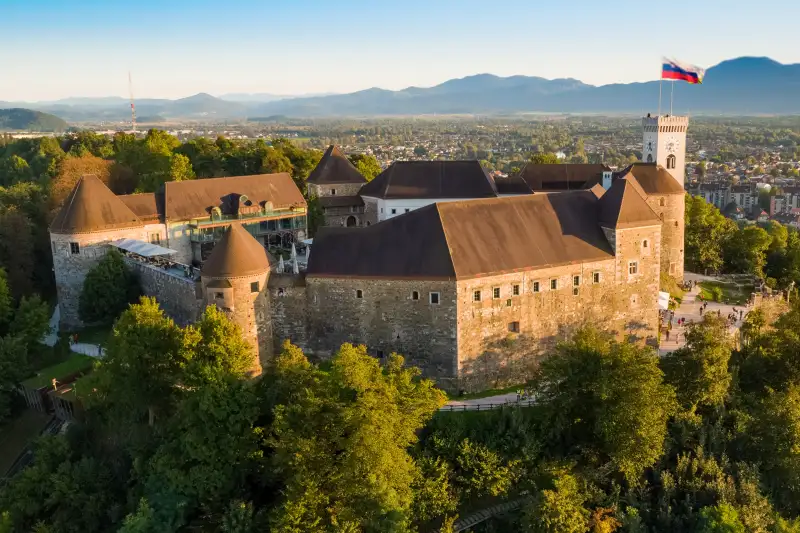 VISIT: Ljubljana Castle, Metelkova mesto, National and University Library, Museum of Modern Art
SEE: Ljubljanica River Waterfront, Presernov trg square
SHOP: Antikvariat Alef, Babushka Boutique, Carniola Antiqua, Central Market, IKA
EAT: TaBar, Most, Gostilnica Pri Škofu
DRINK: Žmauc, Broken Bones, Tozd