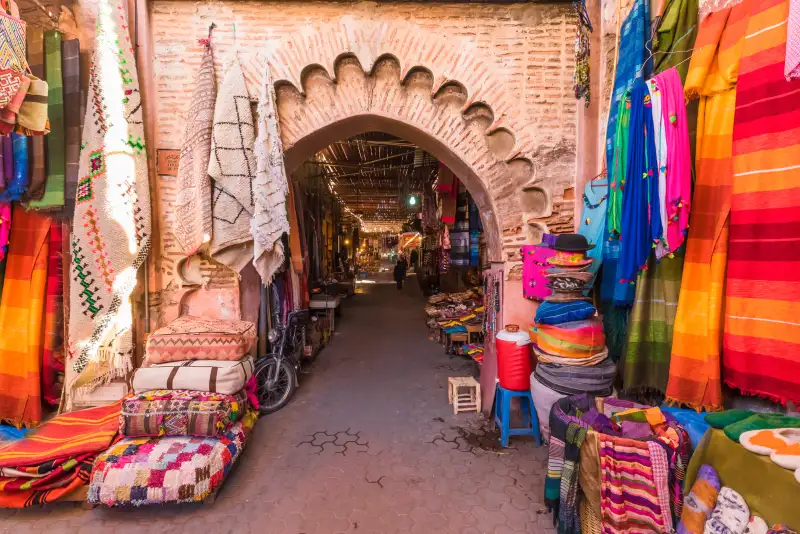 In the 1980s, famed fashion designer Yves Saint Laurent bought Jardin Majorelle, a garden in Marrakech he was so enthralled by, he called it an "endless source of inspiration." Today, the description rings true for the entire North African city.
Founded in the mid-11th century, Marrakech is a must-visit for anyone bitten by the travel bug. From the beautiful Bahia Palace to the Jewish quarter created in the 1500s, to the modern Gueliz neighborhood packed with restaurants, this is a city worth (wander)lusting over.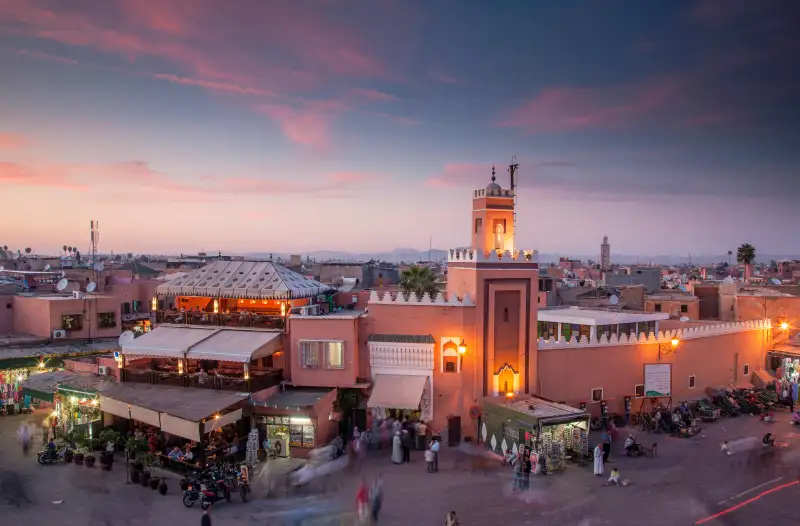 Jemaa el-Fnaa (also called Djemaa el-Fna) is the city's main square, and is constantly buzzing with food vendors, snake charmers and musicians. This cultural center is in the heart of the Medina — an old, fortified citadel wrapped in Medieval ramparts. Here, you can shop for clothing, spices and crafts in the many souqs (markets) scattered throughout the historic streets.
There are lots of options when it comes to accommodations, from inexpensive, no-frills hostels to all-inclusive resorts. The cost of booking one of the city's "riads," traditional Moroccan houses with an interior garden or courtyard (and usually a pool), usually falls somewhere in the middle.
The African city sees a lot of tourists in the spring and fall, but since Marrakech has much to offer year-round, booking an off-season trip may be the move for travelers on a budget. Just be aware of the extreme heat in the summer, cooler evenings in the winter and major events that could bring tons of visitors to the city, like the National Festival of Popular Arts in July.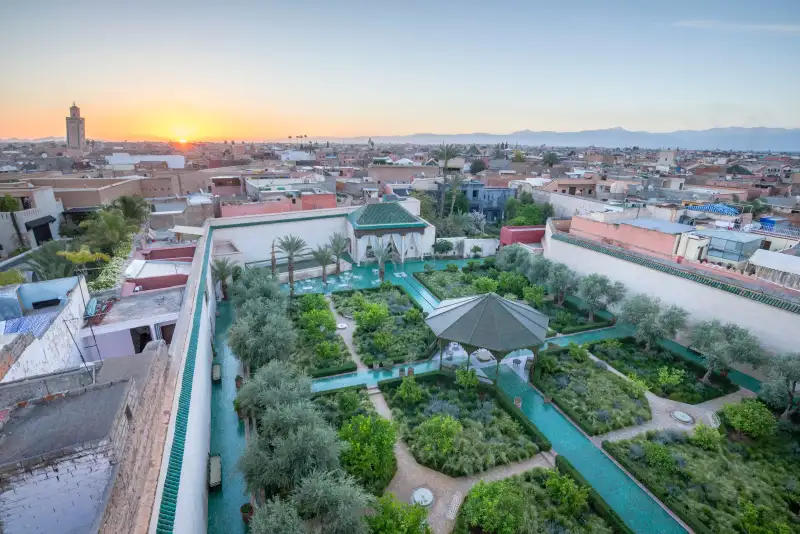 VISIT: Jemaa el-Fnaa, Museum of Art and Culture of Marrakech, Museum of African Contemporary Art Al Maaden, The House of Photography of Marrakech
SEE: Bahia Palace, Jardin Majorelle, Menara Gardens, Le Jardin Secret, El Badi Palace
SHOP: Medina Mall Marrakech
EAT: Jemaa el-Fnaa evening food stalls, Amal Women's Training Center, L'ibzar
DRINK: Plus61, Le 68 Bar a Vin