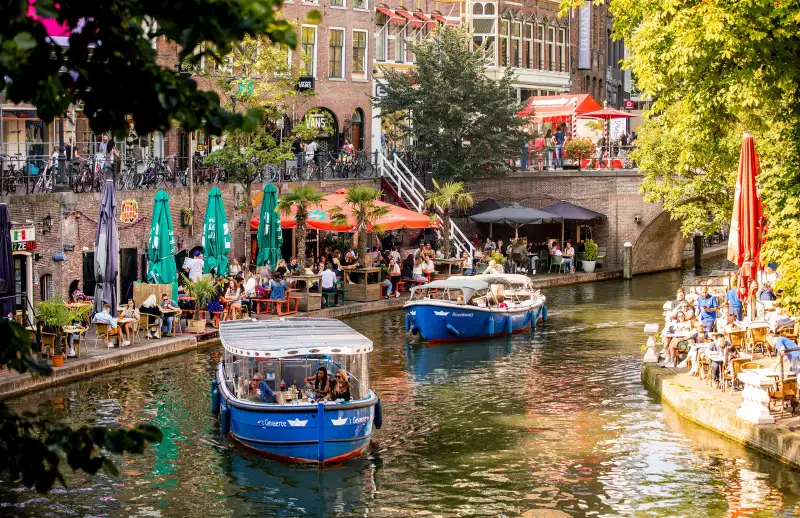 Most visitors to the Netherlands flock to Amsterdam. But if you're looking for canal-lined streets, bicycle paths and pastel-colored houses without the crowds, head to Utrecht instead. It's about 30 minutes away from the Amsterdam airport by train and offers an equally lively, but much more affordable, experience.
The Domtoren, an iconic medieval site that dominates the city's skyline, offers stunning views of the entire city (you just have to climb 300-plus steps to see them). Nearby Utrecht University, established in the 1630s, showcases a blend of architectural styles; from its modern library to the neo-Renaissance University Hall.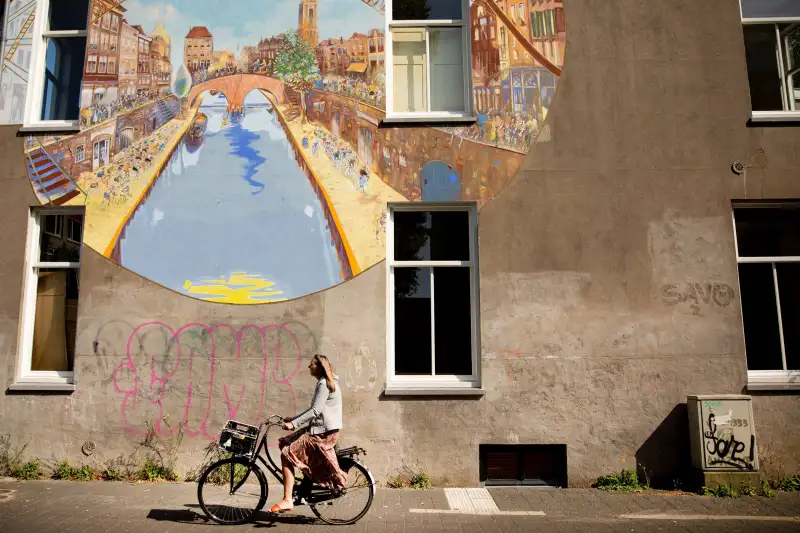 Take some time to explore Utrecht's canal-and-cafe culture — of the espresso, or, depending on your predilection, the marijuana variety. (Amsterdam isn't the only Netherlands locale where visitors are encouraged to spend hours in state-sanctioned "coffee shops.")
Once you've recharged, head to one of the city's unorthodox attractions, like the Sonnenborgh Observatory (€9.50), an astronomy museum surrounded by a 16th-century moat, or Museum Speelklok (€14.00), which is devoted entirely to self-playing musical instruments. If you've got young kids, the interactive Miffy Museum (€0 to €7.50), celebrating an iconic cartoon bunny from the 1950s, belongs at the top of your list.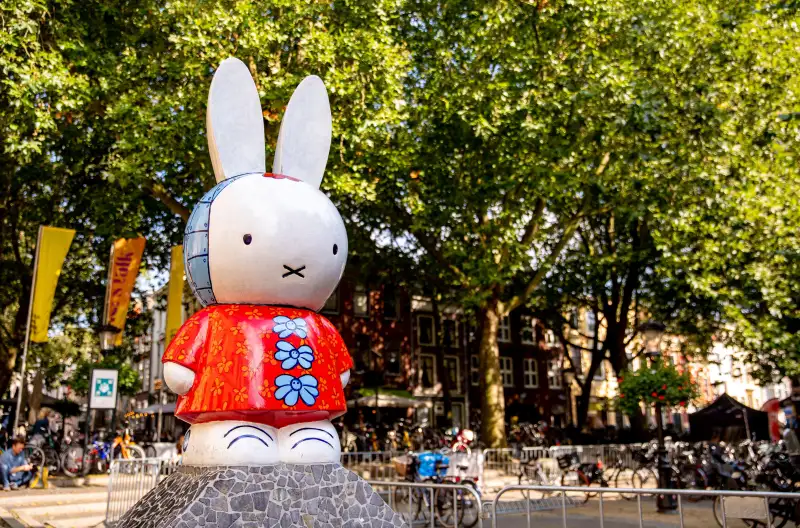 SEE: Domkerk, Castle de Haar, Domtoren, Utrecht University Botanic Gardens
VISIT: Centraal Museum, Sonnenborgh Observatory, Museum Speelklok,
SHOP: Bloemenmarkt, Twijnstraat (Twin Street)
EAT The Streetfood Club, Dapp Frietwinkel, Silk Road, Humphrey's, Dogma Hotdogbar
DRINK: The Malt Vault, Lebowski, Kafe België, Maximus Brewery