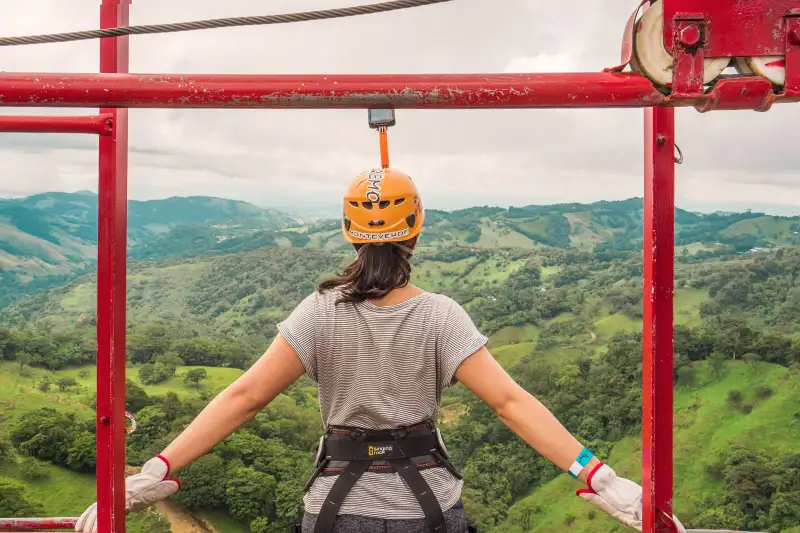 This high-altitude rainforest town draws travelers near and far for its picturesque rainforest hikes and rare wildlife — like the jewel-toned Quetzal bird, an elusive favorite of birders worldwide.
At the Monteverde Cloud Forest, you'll walk across hanging bridges, underneath waterfalls, and through orchids, mosses and thousands of other plant species. (You might even see a Quetzal or two). It's well worth the $25 entrance fee.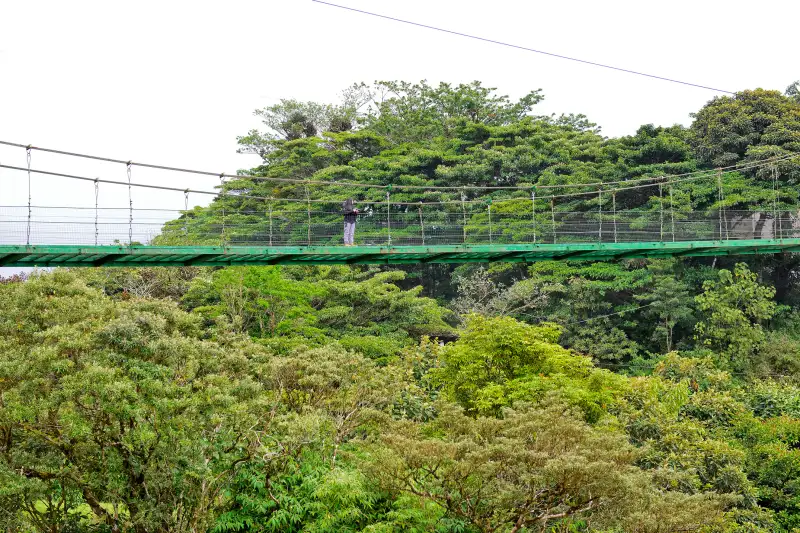 Monteverde also has some of the best ziplining in Costa Rica, with beautiful canopy views of the rainforests below. Travel experts recommend taking a guided night tour like Santamaria's Night Walk, which costs $20 for a two-hour group tour that takes visitors — flashlights in hand — on the hunt for sloths, snakes and other nocturnal animals. The town itself is home to good restaurants, souvenir shops and art galleries. Learn about Costa Rican coffee production on the El Trapiche Tour, run by a local family.
The dry season from December through April is the prime time for exploring Monteverde, making it a great off-season destination. Backpackers and hardcore budget travelers can stay in one of the hostels nearby, and use buses for transportation. But Monteverde is still affordable if you'd prefer to rent a car from the Liberia or San Jose airports and drive the roughly three-hour trip to a hotel in town.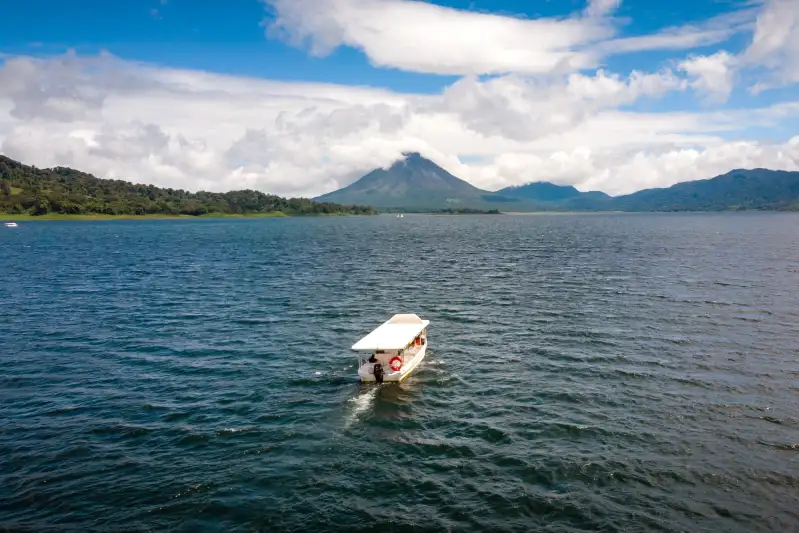 VISIT: Monteverde Cloud Forest, Sky Adventures Monteverde Park
SEE: Monteverde Butterfly Gardens, Santamaria's Night Walk, El Trapiche Tour
SHOP: CASEM, Tienda Dicoma
EAT: Orchid Coffee Shop, Tree House Restaurant
DRINK: Bar Amigos, Monteverde Brewing Company