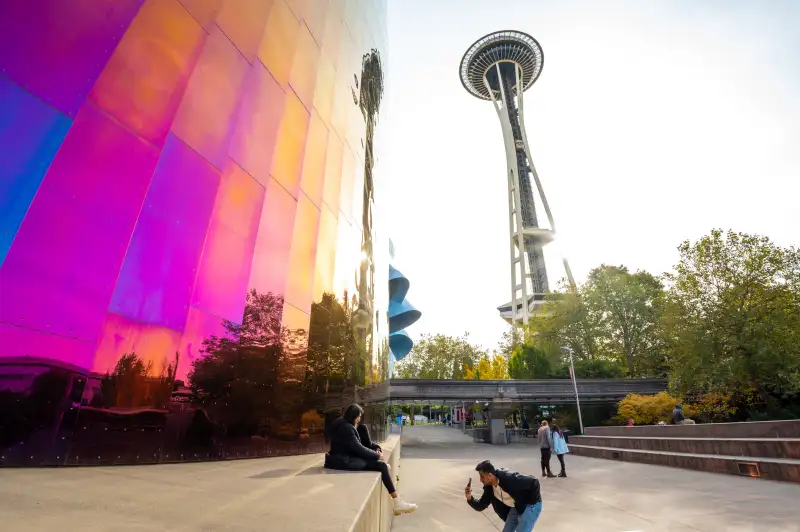 Seattle's iconic skyline is the perfect backdrop for a modern, memorable family vacation.
On a clear day, wrangle the kids to Kerry Park for a classic snapshot under Mount Rainier. Then spend the rest of the afternoon exploring the world-famous Pike Place Market, home to hundreds of local artisans, produce vendors and ever-popular fishmongers. Stop by Pike Place Chowder for lunch, or grab a BBQ pork hum bao from Mee Sum Pastry.
The Seattle Center is a locus of activity, and the hub of several must-see attractions: the Space Needle, Chihuly Garden and Glass, and Artists at Play, a free, open-air playground for kids of all ages. Save on entry fees with a CityPass.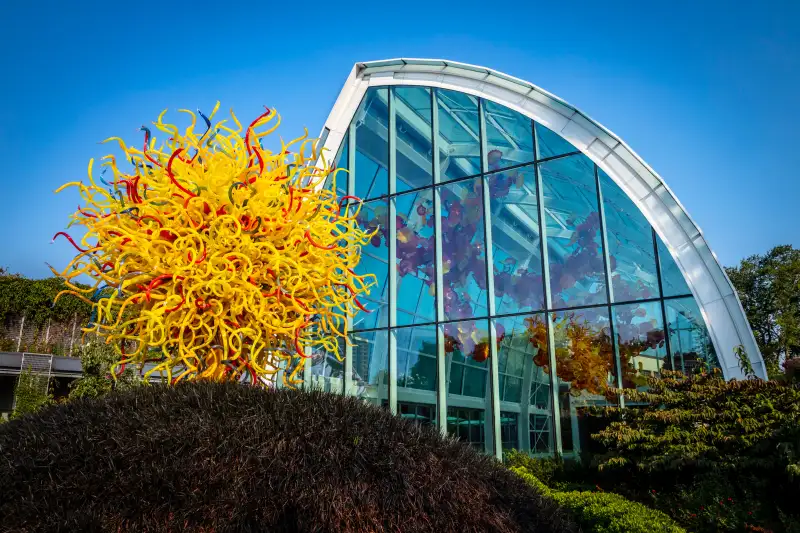 If you want to escape the crowds, hop on a ferry to Bainbridge Island in West Seattle (the panoramic view of the Seattle skyline is an amazing — and free — perk) or schedule a day trip to laidback Bellingham, a coastal city 85 miles north of Seattle. From here, you can hike through Whatcom Falls Park, kayak as many as 22 water trails and visit some of the best craft breweries in the country.
Another perk? "You can get nearly anywhere on [Seattle's] light rail and bus system," reports one Money reader.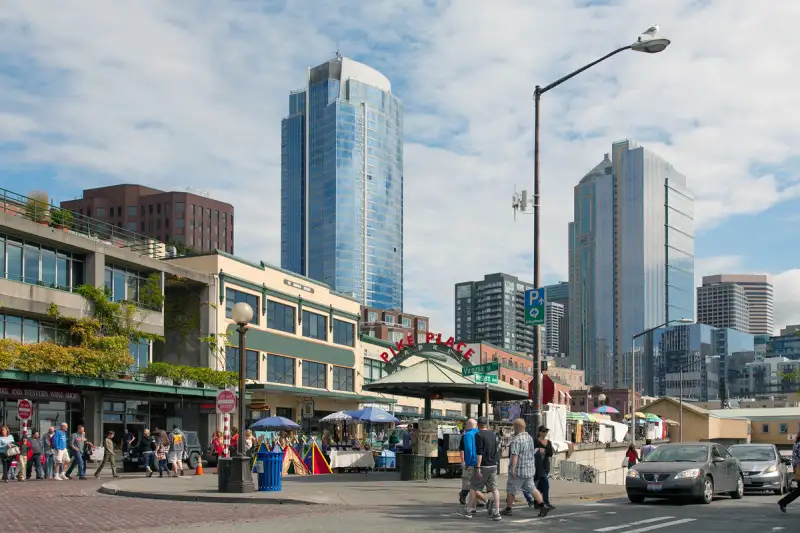 VISIT: Chihuly Garden and Glass; Seattle Art Museum; Museum of Pop Culture; Pike Place Market; Museum of Flight; Discovery Park
SHOP: MarketSpice; Fremont Vintage Mall; Golden Age Collectables
EAT: Xi'an Noodles; Un Bien; Toshi's Teriyaki; Piroshky Bakery
DRINK: Espresso Vivace; Ballard Brewery District