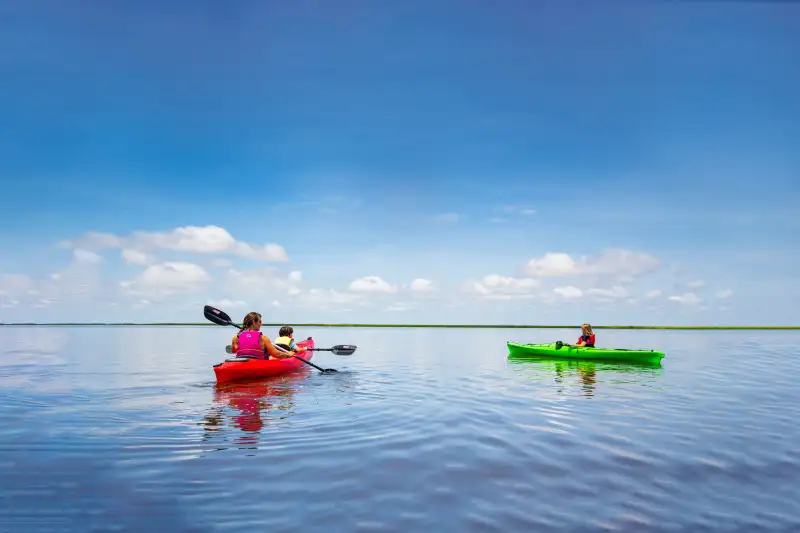 Once a private winter retreat for the country's uber-wealthy, Jekyll Island today is a nature lover's paradise; it's now owned by the state of Georgia, which limits commercial development to about a third of the barrier island to help preserve its natural ecosystem.
The result is a recreational bang for your buck, with 10 miles of sandy beaches and more than 20 miles of biking and walking trails that weave between moss-draped oak trees. Ride (on two wheels or in four) to the north part of the island to see the picturesque Driftwood Beach and catch the sunset at the nearby fishing pier. Then grab a dinner of local shrimp dishes at Driftwood Bistro before closing the day with live music and drinks at The Wharf.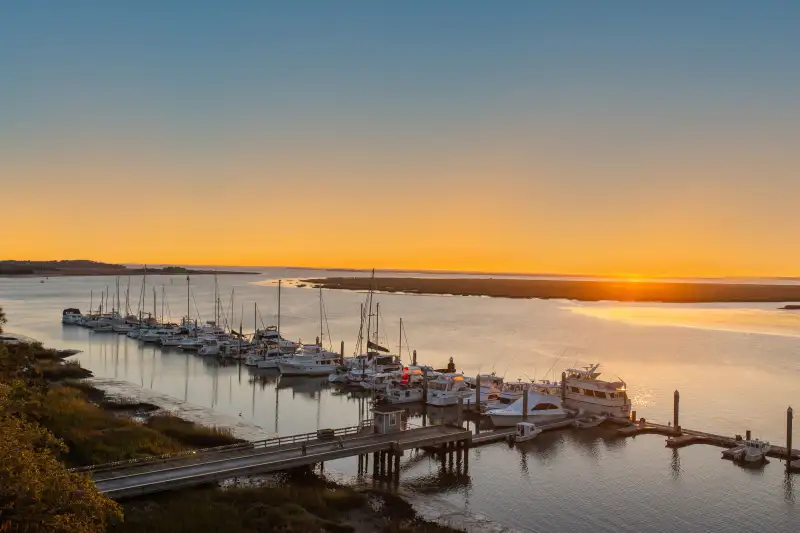 The Jekyll Island Club Resort, which opened in 1888, is a main attraction, even for visitors who aren't staying at the hotel, as is the 240-acre historic district that surrounds the club. A $20 tram tour showcases the "cottages" where the likes of the Vanderbilts, Rockefellers and Morgans once stayed.
The weather is nice enough to enjoy the beaches most months of the year, but visiting from September through January will give you fewer crowds and better prices on hotels. The average nightly price of a hotel in September, for example, is about $220, down $100 from the average rates seen during the summer high season.
You'll have to purchase a parking pass, at $8 a day, to access the island, but after that, all the parks and beaches are free. If you're really trying to pinch pennies, pitch a tent in the Jekyll Island Campground. But book early: it regularly fills up, particularly during the winter months when snowbirds flock to the area.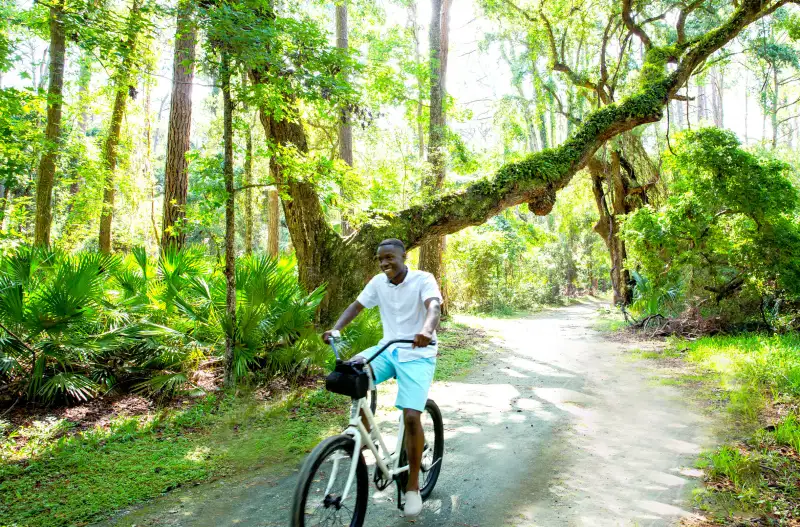 VISIT: Georgia Sea Turtle Center; Mosaic (Jekyll Island Museum)
SEE: Driftwood Beach; Glory Beach; Wanderer Memory Trail
SHOP: Jekyll Island Beach Village
EAT: The Love Shack at Jekyll Market; Zachry's Riverhouse; Sunrise Grille
DRINK: Wee Pub; The Wharf