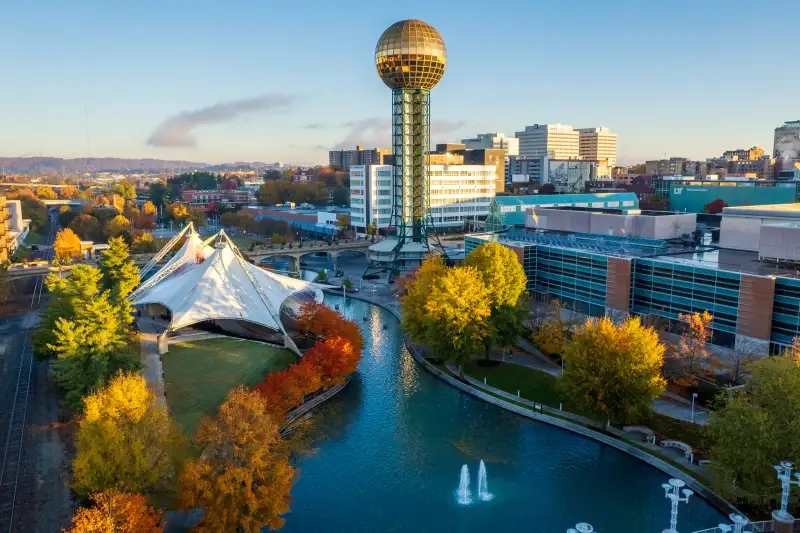 Knoxville has long attracted college football fans and hikers passing through on their way to the Smokies. These days, it's also one of the best places to spend a weekend away.
Surrounded by mountains, the city has a unique, artsy-meets-Appalachia vibe. Knoxville's Urban Wilderness, a trail network that stretches 50 miles, runs past parks, lakes and wildlife, all within city limits. On restaurant menus, locally-sourced food takes center stage, even when it comes from a food truck.
"This is such a cute little town with plenty of things to see," says Chris Waters of Constructed Adventures. "So many hiking destinations on the outskirts that cost nothing … a great little downtown and the [University of Tennessee] campus is gorgeous."
Be sure to check out Market Square, a pedestrian-only hub of shops and restaurants that hosts an open-air farmers' market every Saturday from May to November. Everything sold there — from Honeycrisp apples to oyster mushrooms — is grown within a 150-miles radius of Knoxville. For a more elaborate meal, visit Oliver Royale, another Market Square staple.
At night, hit up the Bijou Theater, a performance venue housed in one of the oldest buildings in Knoxville, or The Mill and Mine, a music hall with an adjacent, open-air restaurant.
Knoxville has two remaining structures from the 1982 World Fair: the Tennessee Amphitheater and the Sunsphere, a 266-foot steel tower with an observation deck that costs just $5 to visit. World's Fair Park, a beautiful outdoor space right next door, is home to the Knoxville Museum of Art, where admission is free.
Spring and fall are ideal times to visit, but the cost of staying in Knoxville's otherwise reasonably-priced hotels shoots up during football weekends, so avoid booking a trip if there's a UT home game scheduled, Waters advises.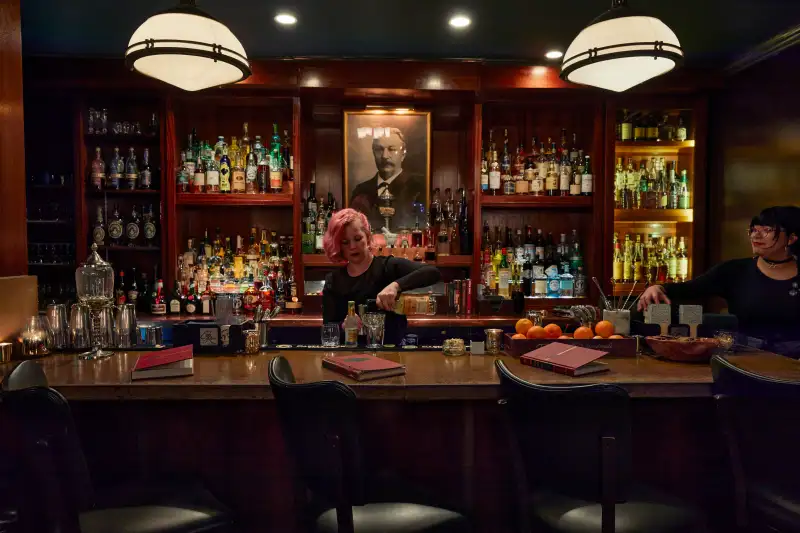 VISIT: World's Fair Park, Market Square, Knoxville Arts District
SHOP: Mast General Store, Union Ave Books
EAT: Jackie's Dream, Landing House, Sweet P's BBQ, Knox Food Park, Oliver Royale
DRINK: Tern Club, Pretentious Beer Co., Peter Kern Library